브랜드 맞추기
Customize Free Online Ordering Form Templates
Not sure where to start? Explore our readymade order form templates and choose one that suits your needs. All templates are easy to customize with our drag-and-drop Form Builder.
Grocery Order Form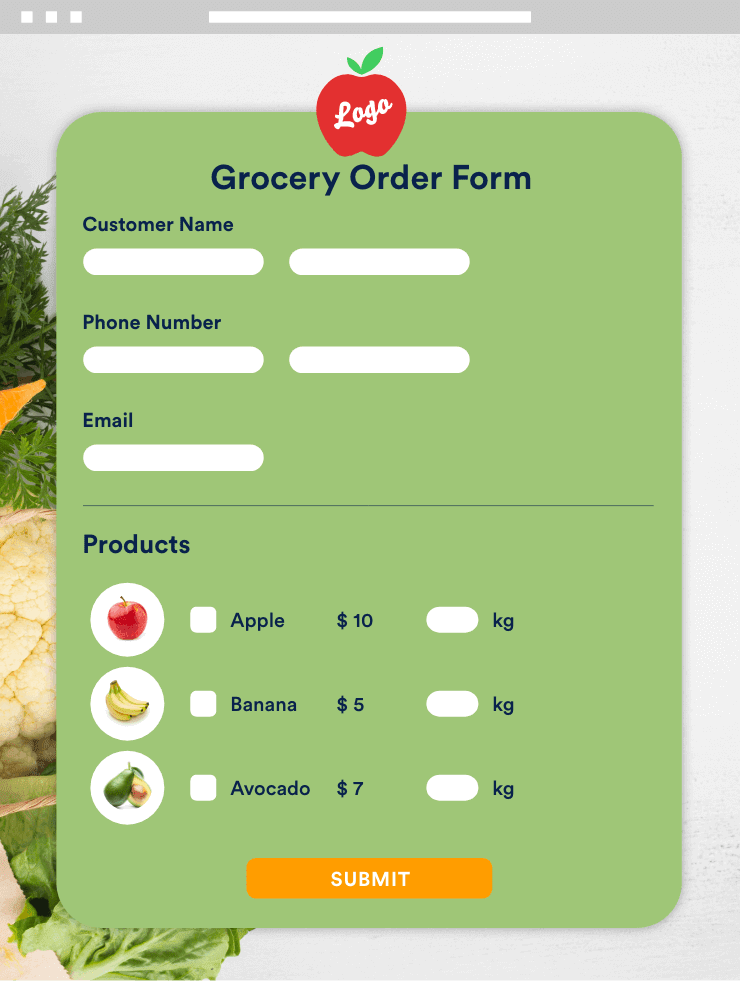 Bakery Order Form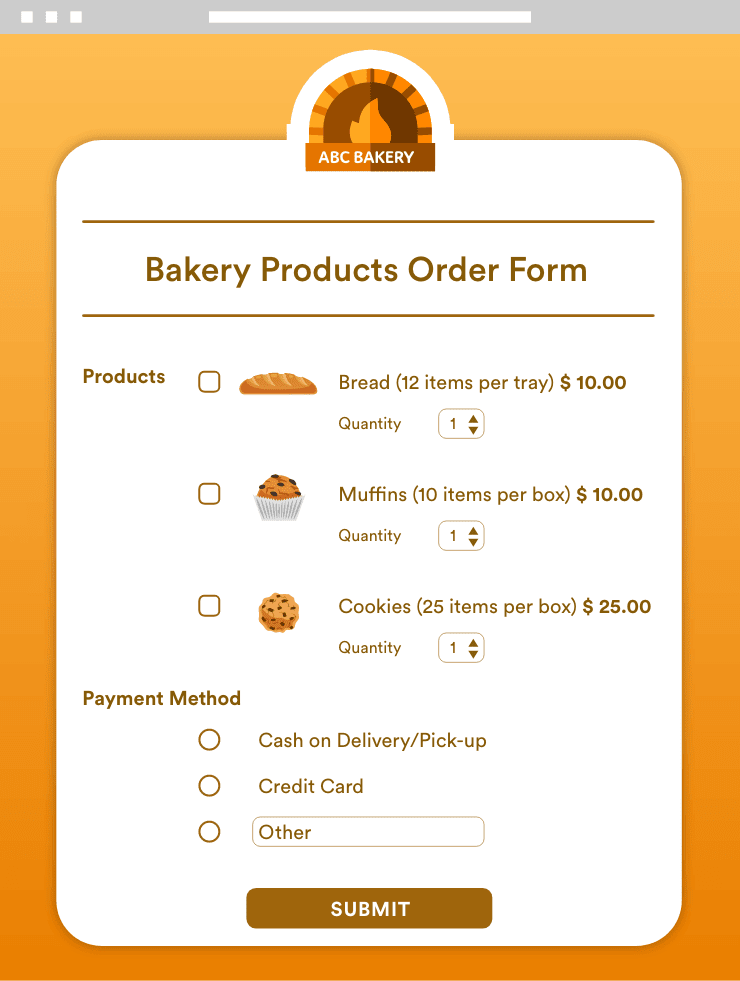 Sandwich Order Form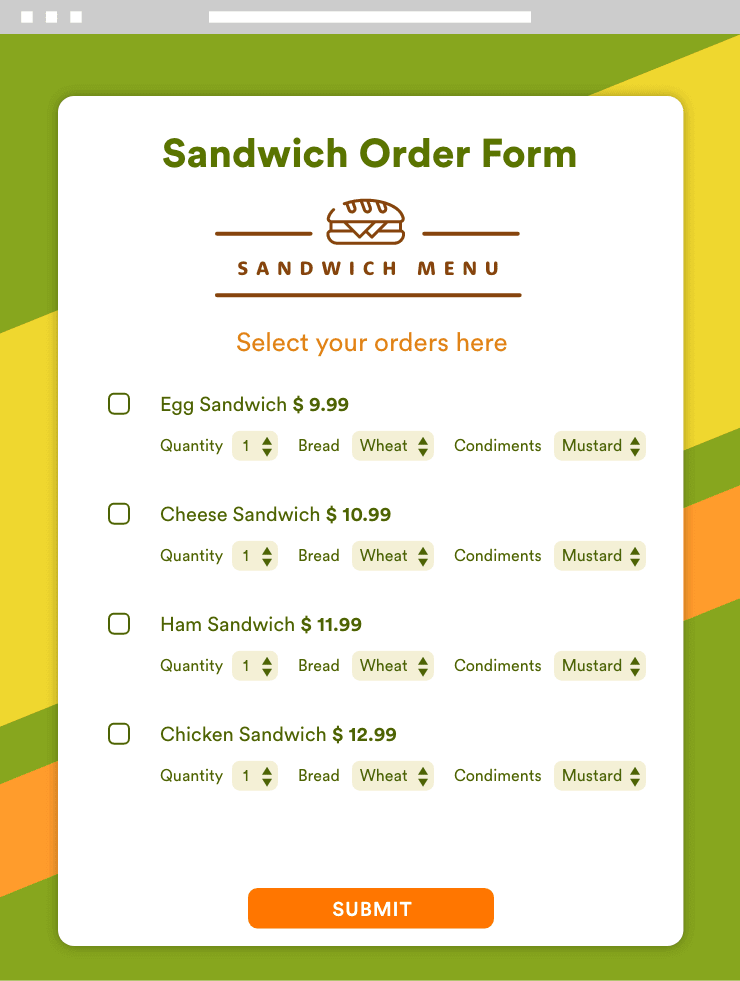 Process Food Orders and Payments
Collect payments with no additional transaction fees. Once you've integrated your form with one of our 30+ payment gateways — including Square, Stripe, and Authorize.Net — customers can select their items, provide pickup or delivery information, and add payment details with ease. You can even convert orders into PDF receipts or invoices automatically and email them back to customers with an autoresponder.
How to Create an Order Online Ordering System with Forms
Learn how to set up your online ordering system with Jotform. We demonstrate how to list your products, change quantity and price options, and link with payment processors so you can create a simple yet powerful online order form.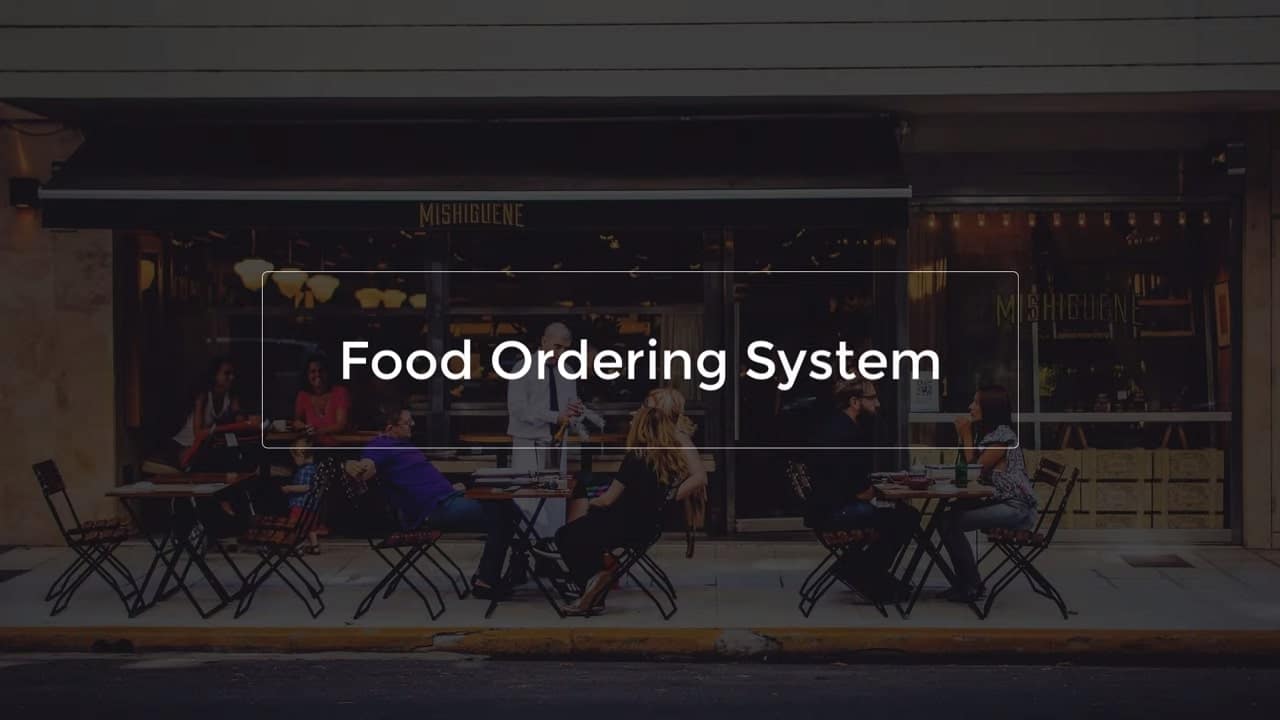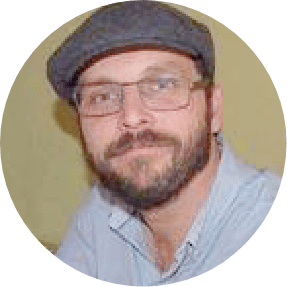 Hands down the reason I chose this company years ago was because of how much control I have over the forms — what goes on them, how and where they get sent, what info is seen or hidden, format, you name it. Jform has the best designer software I've ever seen! All of those things make managing my orders and customers much easier.